Voted knoxville's best in
2017, 2018, 2019, 2020, 2021, 2022!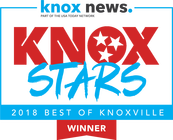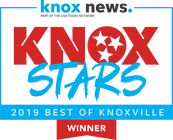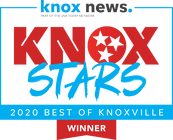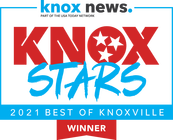 A 23-year real estate veteran, Ryan Coleman, Founder, Principal Broker, and CEO of Hometown Realty, is one of the area's leading real estate agents. A prominent figure in the business, he has repeatedly been named the Best of Knoxville in both the agent and agency categories and has also been awarded the multi-million dollar producer award every year for 20 straight years. As East Tennessee's "Go-To" agent and a consistent leader with a reputation for tenaciously protecting his clients' interests, Ryan is recognized as a real estate powerhouse for his outstanding dedication, knowledge, and innovation in the field. He continuously ranks in the top 1% in the Knoxville area with a proven track record of utilizing social media and online marketing to successfully help his clients sell, buy and build their dream home.
Paving the way for his fellow agents, Ryan combines his love for the industry with his passion for education by acting as an agent coaching mentor along with being the author of multiple real estate guide books. In his tenure in the business, Ryan has been able to share his expertise as the host of Real Estate with Ryan airing on News Talk 98.7 and Talk Radio 92, in addition to such media outlets as Fox, CNN, and MSNBC. Adding to his many accomplishments, Ryan is also a Dave Ramsey featured ELP. He has earned many accolades and referrals for his continued success, including endorsements from Laura Ingraham, Dave Ramsey, and other known professionals. With experience in finance, appraisals, real estate law, and broker management stemming partly from his past accomplishments as the owner of a title company, Ryan is well versed in the many aspects of selling and buying real estate.

As his clients will attest, Ryan is a devout agent, lending ongoing support, steadfast communication, and producing incredible results. An unfailing champion for his clients, his professional connections and marketing expertise has served countless transactions, far surpassing every expectation. As an investor in both commercial and residential properties, Ryan understands what it is like to stand in his clients' shoes. His highly personalized, boutique-style customer service has resulted in an ever-expanding network of loyal clients and referrals. His passion for helping others, attention to detail and unmistakable knowledge of the area and the business make Ryan the ideal choice for helping with your real estate needs.
Ryan, originally from Richmond Virginia, has always loved Tennessee which runs in his family's blood as his late uncle Richard played football for the Vols. Making the move to Knoxville was very easy for Ryan as he loves the low-key and relaxed environment, especially enjoying golfing, boating, and fishing. Ryan is a dedicated husband to his beautiful wife April who grew up in Knoxville and was a former nurse at Children's Hospital. As Co-Owner, April has the opportunity to serve surrounding East Tennessee families with one of the most significant investments of their life. Ryan and April are both proud parents to their daughter Kinsley and son Isaac who in their spare time enjoy spending time coaching sports, relaxing at the lake, and vacationing in Destin. Ryan is a dedicated Christian that has a passion for helping people. He loves all things real estate including investing in it personally. Ryan always exceeds the standard level of commitment to his clients, going above and beyond expectations.