Conversations about inflation and its impact on various markets have dominated the news. But what does it mean for the real estate scene in Knox County? In this blog post, Ryan Coleman, Broker/Owner of Hometown Realty, will delve into the intricate relationship between inflation, mortgage rates, and the housing market, providing you with valuable insights if you're considering buying or selling property this year.
The Connection between Inflation and the Housing Market
Inflation and the housing market share a deeper connection than one might think.  As inflation rates fluctuate, they can significantly influence the housing market. This impact is particularly notable in Knox County, where various stakeholders, from lenders to contractors, play a pivotal role in the real estate economy. Much like overall inflation measures the cost of everyday items, shelter inflation measures the cost of housing. And for four consecutive months, based on that survey, shelter inflation has been coming down (see graph below):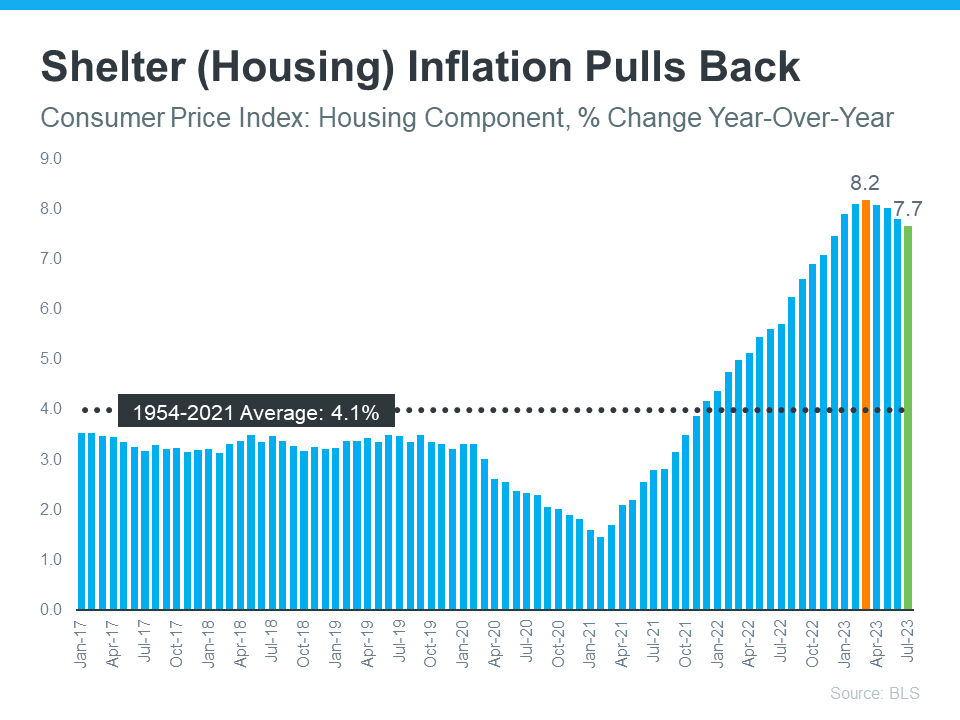 Federal Reserve's Role in Inflation Control
The Federal Reserve (the Fed), under the guidance of Jerome Powell, has been actively addressing inflation concerns since 2022. By adjusting the federal funds rate, which affects borrowing costs, the Fed aims to regulate economic activity. The graph depicting the relationship between inflation and the federal funds rate illustrates how these adjustments are made in response to inflationary trends.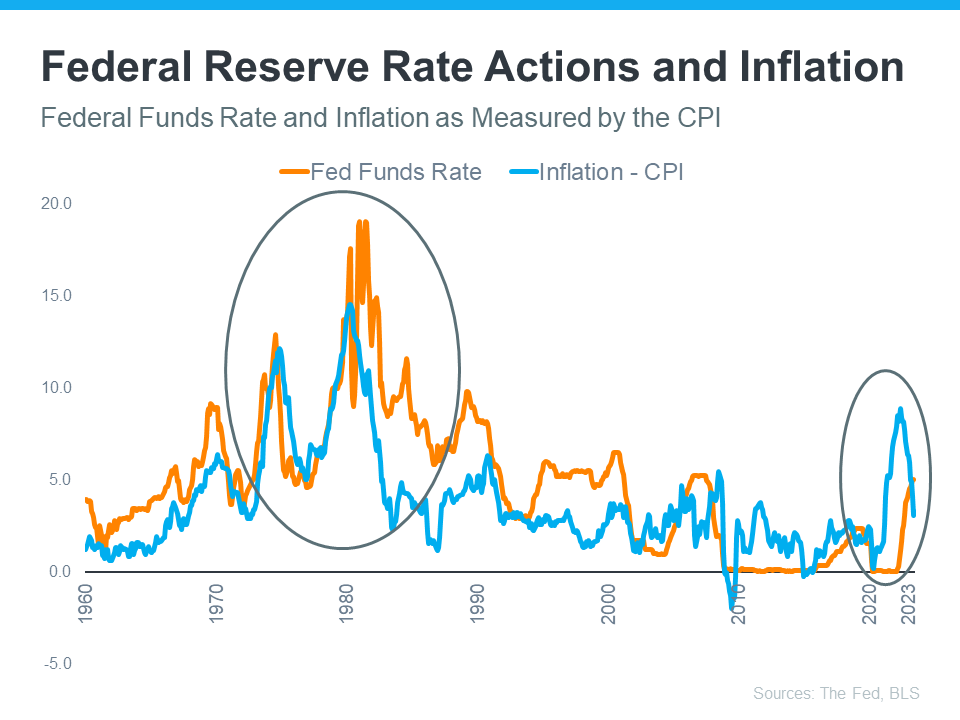 Mortgage Rates and Inflation
While the Fed's actions don't directly dictate mortgage rates, there is a notable indirect impact. Mortgage rates tend to rise with inflation as they track the value of the US dollar. As inflation diminishes, mortgage rates tend to follow suit. Currently, the expectation for the last quarter of the year hovers around the 6-6.75% range. As Mortgage Professional America (MPA) explains:
". . . mortgage rates and inflation are connected, however indirectly. When inflation rises, mortgage rates rise to keep up with the value of the US dollar. When inflation drops, mortgage rates follow suit."
Affordable Housing in Knox County
Affordability remains a critical concern in the Knox County real estate market. Two main challenges persist: rising mortgage rates and soaring home prices due to limited inventory. To address these challenges, prospective buyers and builders are gravitating towards less expensive options. This shift is evident in the Census data, which shows an increased preference for newly built homes below the $500,000 mark.
Navigating the New Construction Landscape
The dynamics of new construction have also undergone changes. Builders, in consultation with Ryan Coleman, are now responding to the demand for more affordable housing options. However, it's crucial to discern between track builders, who offer standardized options, and custom builders, who provide more flexibility. Buyers should consider factors beyond the price tag, ensuring that the quality and specifications align with their preferences.
Bottom Line
As the real estate landscape in Knox County evolves amid inflationary pressures, it's imperative for buyers and sellers to stay informed. By understanding the interplay between inflation, mortgage rates, and housing trends, you can make well-informed decisions regarding your real estate ventures. Remember, in this dynamic market, having Ryan Coleman, the trusted Broker/Owner of Hometown Realty, by your side can make all the difference. If you're looking to embark on a real estate journey, don't hesitate to reach out – Ryan and his team are here to guide you every step of the way.
Check out our latest show!
Join Ryan Coleman, Broker/Owner of Hometown Realty, as he unravels the intricate relationship between inflation rates and the Knox County real estate market. Gain valuable insights into shelter inflation metrics, Federal Reserve interventions, and their impact on mortgage rates. Stay informed and make confident decisions with Ryan Coleman's expert guidance. Subscribe now for the latest updates!
Be sure to like/subscribe https://www.youtube.com/channel/UC1c4z7IVs5rIs0QxWXCibAw?sub_confirmation=1
Click here for links to our Radio Show!
Check your home's value by visiting our free home valuation tool here: What's my home worth
Hometown Realty is a Proud Sponsor of the Tennessee Volunteers:
As Tennessee's Realtor®, we are proud to partner with the University of Tennessee's athletic program each year. Our partnership with UT Athletics is a powerful way for us to align our brand with the community pride and passion that surrounds this beloved institution. By supporting UT athletics, we demonstrate our commitment to not only providing exceptional real estate services but also investing in the success and growth of the community we serve. Overall, our partnership with the University of Tennessee's athletic program allows us to give back to the community we are proud to call home.
Did you know we are giving away free tours of the Tennessee Athletics Departments at UT? If you are one of our great clients give us a call to set up an exclusive VIP tour! For more information visit the VIP TOUR page! This is completely free, we want to give back to our awesome clients & potential clients!