If you're thinking about buying a home, this news may have come as a bit of a shock. But the truth is, it wasn't entirely unexpected. Experts have been calling for rates to rise in their 2022 projections, and the forecast is now becoming a reality. Here's a look at the projections from Freddie Mac for this year:
– Q1 2022: 3.4%
– Q2 2022: 3.5%
– Q3 2022: 3.6%
– Q4 2022: 3.7%
As the numbers show, this jump in rates is in line with the expectations from Freddie Mac. And what they also indicate is that mortgage rates are projected to continue climbing throughout the year. But should you be worried about rising mortgage rates? What does that really mean for you?
As rates increase even modestly, they impact your monthly mortgage payment and overall affordability. If you're looking to buy a home, rising mortgage rates should be an incentive to act sooner rather than later.
The good news is, even though rates are climbing, they're still worth taking advantage of. Historical data shows that today's rate, even at 3.45%, is still well below the average for each of the last five decades (see chart below):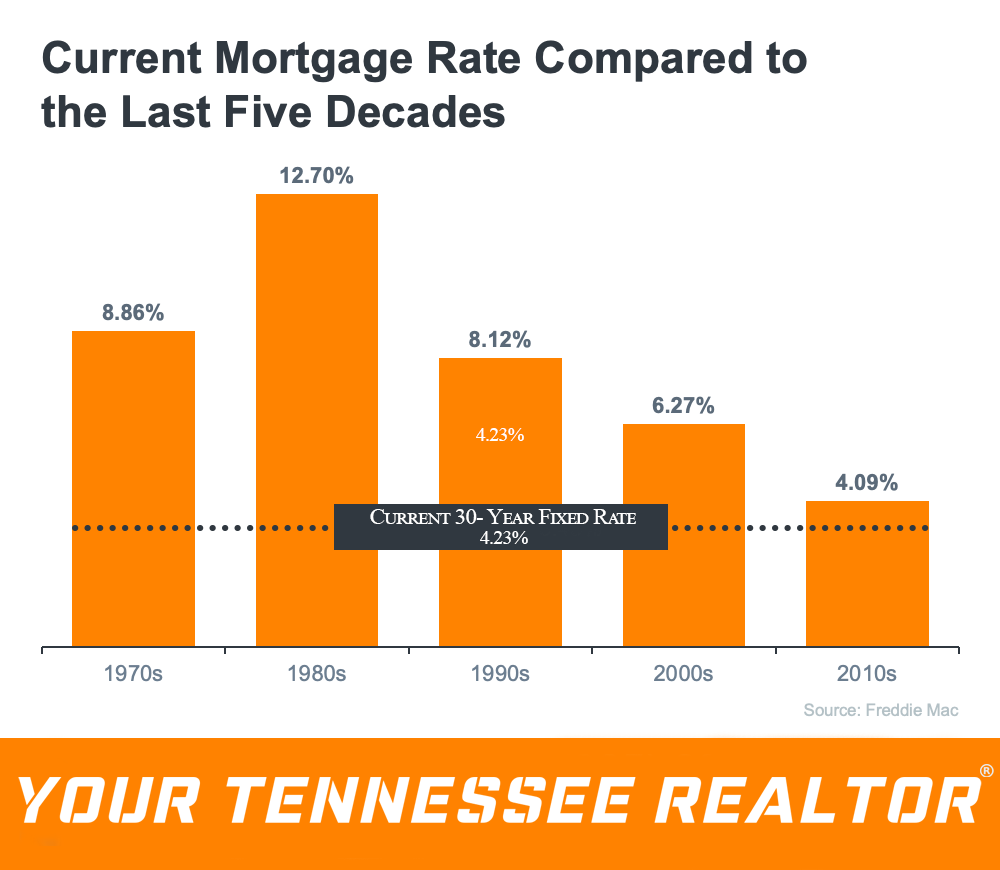 That means you still have a great opportunity to buy now with a rate that's better than what your loved ones may have paid in decades past. If you buy a home while rates are in the mid-3s, your monthly mortgage payment will be locked in at that rate for the life of your loan. As you can see from the chart above, a lot can change in that time frame. Buying now is a great way to protect yourself from rising costs and future rate increases while also securing your payment amount for the long term.
Nadia Evangelou, Senior Economist and Director of Forecasting at the National Association of Realtors (NAR), says: "Mortgage rates surged in the second week of the new year. The 30-year fixed mortgage rate rose to 3.45% from 3.22% the previous week. If inflation continues to grow at the current pace, rates will move up even faster in the following months."
Bottom Line
Mortgage rates are increasing, and they're forecast to be even higher by the end of 2022. If you're planning to buy this year, acting soon may be your most affordable option. Let's connect to start the homebuying process today.
Let Us Help You!
Are you looking to buy or sell a home in Knoxville, Tennessee? Please don't hesitate to reach out to Ryan Coleman and our team at Hometown Realty as a trusted source for up to date real estate information in the East Tennessee area!
865-693-SOLD

Real Estate With Ryan
🎙 Join Ryan Coleman Broker/Owner of Hometown Realty and host of REWR every Saturday @ 11am on Talk Radio 92.3 / AM 760 WETR and at 1pm on News Talk 98.7 🎙⁠
Be sure to download the Talk Radio and News Talk apps to listen on the go!
Talk Radio: https://apple.co/37q7lAu
News Talk: https://apple.co/3aHkXth
⁠
You can watch past live streams on other Social Media channels:⁠
YouTube: https://bit.ly/3gkhS3U
Facebook: https://bit.ly/3l67kJd
Soundcloud: https://bit.ly/32bvkC9
Apple Podcast: https://apple.co/3j7aomn
Google Podcast: https://bit.ly/3gcSXiE
Did you know we give away tickets for the home Vols games? If you are interested in entering click the link below! Completely free, we want to give back to our awesome clients & potential clients!
https://ryancoleman.org/vol-ticket-giveaway/