As we navigate into the real estate landscape of 2023, it's clear that this year has brought its own set of challenges. Low inventory, surging home prices, and unpredictable interest rates have defined the journey for many. Patience has been our ally while we awaited the perfect moment. Now, with the summer whirlwind behind us, autumn reveals a new chapter, ripe with opportunities for eager homebuyers. Together with Ryan Coleman, Broker/CEO of Hometown Realty, let's embark on this journey and uncover four invaluable tips to maximize your experience this fall in the Knoxville, Tennessee housing market.
1. Define Your Ideal Home:
Imagine a place that truly resonates with your vision of home – a sanctuary perfectly tailored to your needs. With Ryan Coleman's expert guidance, we'll craft a detailed blueprint encompassing essential elements such as location, square footage, and bespoke amenities. We'll delve into neighborhoods characterized by safety, accessibility to vital services, and proximity to quality educational institutions, ensuring a solid investment for years to come.
Considerations:
Prioritize locations with low crime rates and proximity to essential services like grocery stores, hospitals, transportation hubs and school range.
Research local school ratings and their potential impact on future property values.
Explore areas with easy access to main highways for convenience in daily commuting.
2. Understanding Our Local Market:
East Tennessee Real Estate market, with its diverse landscape, offer a multitude of opportunities. As we step into the fall season, the market undergoes a transformation, presenting unique advantages. With fewer competitors in the arena, we have an edge. Embracing a "possibility" mindset, we'll unveil hidden gems and unexpected treasures in the quest for your dream home.
Market Insights:
Fall is characterized by a slowdown in housing activity as individuals prepare for winter months.
In August 2023, there's been an 18.7% decrease in pending home sales compared to the previous year, according to the National Association of Realtors.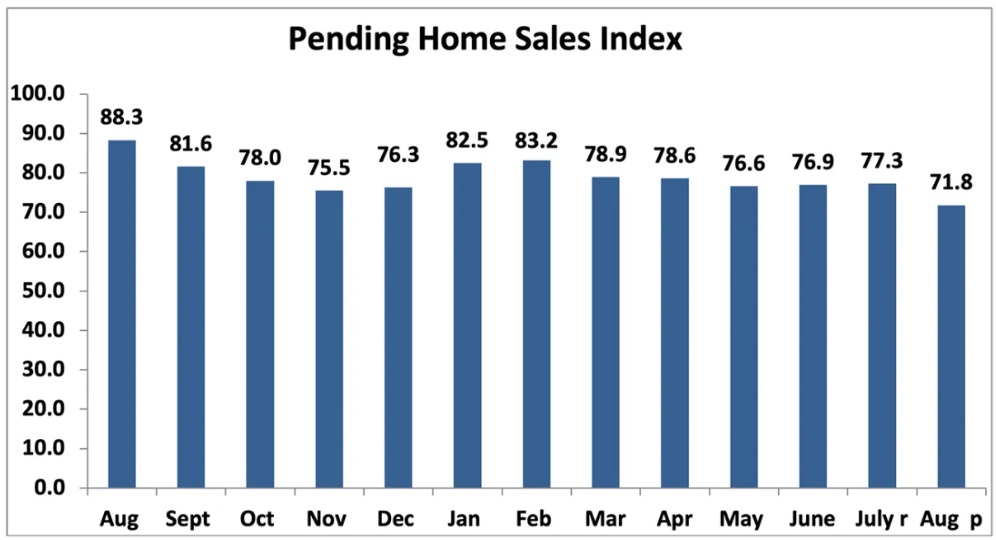 Less competition translates to more inventory and potentially favorable terms for buyers.
3. Selecting Your Trusted Real Estate Guide:
In this dynamic journey, having the right guide can make all the difference. That's where Ryan Coleman come in. As your Tennessee agent a dedicated real estate expert, committed to understand your vision and ensuring a seamless process. We'll engage in a thoughtful dialogue about your preferences, dreams, and long-term goals. With Ryan Coleman as your guide, every step will be an informative and enjoyable venture.
Expert Advice:
Interview multiple real estate agents to find the one who truly understands your vision and aligns with your goals.
Ask about their experience, areas of specialization, and request testimonials for a comprehensive understanding of their expertise.
Consider the advantage of working with a seasoned team to ensure your needs are met throughout the entire process.
4. Getting Offer-Ready:
Visualize yourself holding the keys to your new abode, secure in the knowledge that you've made a well-informed choice. To reach this milestone, let's discuss the importance of preapproval. This critical step not only establishes your budget but also signals to sellers that you're a serious contender. Armed with preapproval, we'll negotiate from a position of strength, ensuring you secure the most favorable terms.
Preapproval Insights:
Gain confidence by knowing your budget range and understanding your financial readiness for the purchase.
Preapproval letters provide assurance to sellers, indicating your ability to follow through with the transaction.
Some sellers may require a preapproval letter to consider an offer, emphasizing its significance in competitive markets.
Bottom Line
The fall real estate market in 2023 is brimming with potential, and I'm honored to be your guide through this enlightening journey. Together, we'll navigate the path to your dream home, making informed decisions every step of the way. Reach out to our team at Hometown Realty and let's transform your real estate aspirations into reality.
Check out our latest show!
Join Ryan Coleman, Broker/Owner of Hometown Realty, as he unravels the intricate relationship between inflation rates and the Knox County real estate market. Gain valuable insights into shelter inflation metrics, Federal Reserve interventions, and their impact on mortgage rates. Stay informed and make confident decisions with Ryan Coleman's expert guidance. Subscribe now for the latest updates!
Be sure to like/subscribe https://www.youtube.com/channel/UC1c4z7IVs5rIs0QxWXCibAw?sub_confirmation=1
Click here for links to our Radio Show!
Check your home's value by visiting our free home valuation tool here: What's my home worth
Hometown Realty is a Proud Sponsor of the Tennessee Volunteers:
As Tennessee's Realtor®, we are proud to partner with the University of Tennessee's athletic program each year. Our partnership with UT Athletics is a powerful way for us to align our brand with the community pride and passion that surrounds this beloved institution. By supporting UT athletics, we demonstrate our commitment to not only providing exceptional real estate services but also investing in the success and growth of the community we serve. Overall, our partnership with the University of Tennessee's athletic program allows us to give back to the community we are proud to call home.
Did you know we are giving away free tours of the Tennessee Athletics Departments at UT? If you are one of our great clients give us a call to set up an exclusive VIP tour! For more information visit the VIP TOUR page! This is completely free, we want to give back to our awesome clients & potential clients!