What To Know Before Investing In The Sevierville & Gatlinburg Market
East Tennessee is one of the most beautiful places to live and raise a family and when it comes to investing in Sevierville and Gatlinburg, it is also one of the hottest markets. Whether you are relocating, moving to your dream home, or investing in the market, it is necessary to have not only a general idea about that place but also to be aware of the latest market trends there. Sevierville is a city located in Sevier County about 30min from downtown Knoxville. Gatlinburg is a city that is approximately 8 miles outside of Sevierville. Sevierville is more of a residential place whereas Gatlinburg is more of a tourist spot. Pigeon Forge also comes under Sevier County. It is a bustling tourist destination and a very commercialized area. It has some very popular theme parks, car events, hiking and shopping spots, and also some great restaurants. More than 15 million people visited this area in 2021. To get you an idea about the housing numbers, the average active selling price now in the market is about $570,000. There are both occupied homes and vacation rentals in the Sevierville market (80/20 split vacation rentals being more). Wears Valley is also a part of Sevier County and this place has that old, quiet, mountain vibe. One thing to notice about the properties in Wears Valley is that the properties have space between them and are not on top of each other. In 2022, the average sales price in the Sevierville and Gatlinburg market is about $568,000.  If you are looking at an investment property with no previous buying experience or you have many properties and lots of buying experience, it is mandatory to have an expert agent with you. Our team knows that area very well and can help you get through the process smoothly.
Well and septic system
If you are buying a vacation rental in the Sevierville/Pigeon Forge market, one of the most important things that you should know is the well and septic system. Most properties in the Pigeon Forge area do not have a public water system and a public sewer system. Buying a property in the mountains is different from buying properties in other areas. Make sure your well has enough capacity to fill a hot tub or it can have a negative effect on your vacation rental numbers because people who come here obviously want to enjoy a view of the Smoky Mountains while enjoying a hot tub in their cabin. Gatlinburg is the oldest town and it has public water and a public sewer system. It is a great place to shop, eat, and walk around. It also provides a great view of the Smoky Mountains.
Little competition with commercial hotels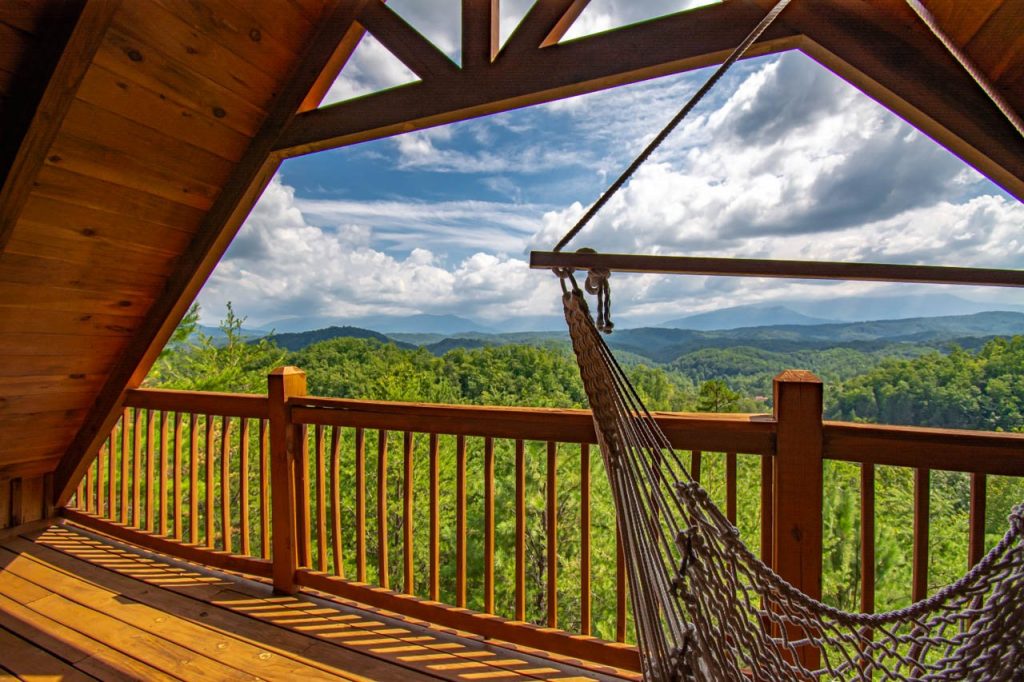 If you are planning to buy or invest in the Sevierville and Gatlinburg area, you should know that this area is unique because, unlike most tourist areas, it has very limited hotels to accommodate the number of people. Most people who come here choose a cabin or a vacation rental and very few vacation spots offer this kind of opportunity. So, there is very little competition with commercial hotels.
Restrictions
Another important thing to know before purchasing a property is that if the house is located in the city, then there could be restrictions. Get a thorough idea about the renting restrictions put on the property before making the final decision because that can affect the sales price. Make sure your purchased home is covered for vacation rentals. If you are buying in a HOA, there are certain restrictions that you have to abide by. Make sure you have a great agent to get you through these technicalities because you do not want to make mistakes when making such big investments. Get an agent that can protect you on both the buying and the selling sides.
Visit the area
The Sevierville and Gatlinburg market is hot and the Smoky Mountains have seen the biggest increase in sales in the last two years. As an investor you should know that there are rental management companies and some are aggressive, some are conservative, while others are not. Some are VRBO (vacation rental by owner) and some do the evolve deal but the cash flow is fluid whether you are buying, selling, or investing. There is a lot of opportunity in this area and the first thing you should do is come here for a trip and observe the area. The second thing that you must do is link up with a great agent and the rest will fall into place. Contact Us
Let Us Help You!
Are you looking to buy or sell a home in Knoxville, Tennessee? Please don't hesitate to reach out to Ryan Coleman and our team at Hometown Realty as a trusted source for up-to-date real estate information in the East Tennessee area!
865-693-SOLD
Real Estate With Ryan
⛰️ Have you ever thought about buying an investment cabin in the East Tennessee area? In this episode, Ryan covers some important information you might want to hear before you buy one!
🎙 Join Ryan Coleman Broker/Owner of Hometown Realty and host of REWR every Saturday @ 11am on Talk Radio 92.3 / AM 760 WETR and at 1pm on News Talk 98.7 🎙⁠
Be sure to download the Talk Radio and News Talk apps to listen on the go!
Talk Radio: https://apple.co/37q7lAu
News Talk: https://apple.co/3aHkXth
⁠
You can watch past live streams on other Social Media channels:⁠
YouTube: https://bit.ly/3gkhS3U
Facebook: https://bit.ly/3l67kJd
Soundcloud: https://bit.ly/32bvkC9
Apple Podcast: https://apple.co/3j7aomn
Google Podcast: https://bit.ly/3gcSXiE
Did you know we give away tickets for all of the home Tennessee Volunteer games? If you are interested in entering click the link below! Completely free, we want to give back to our awesome clients & potential clients!