Cosby City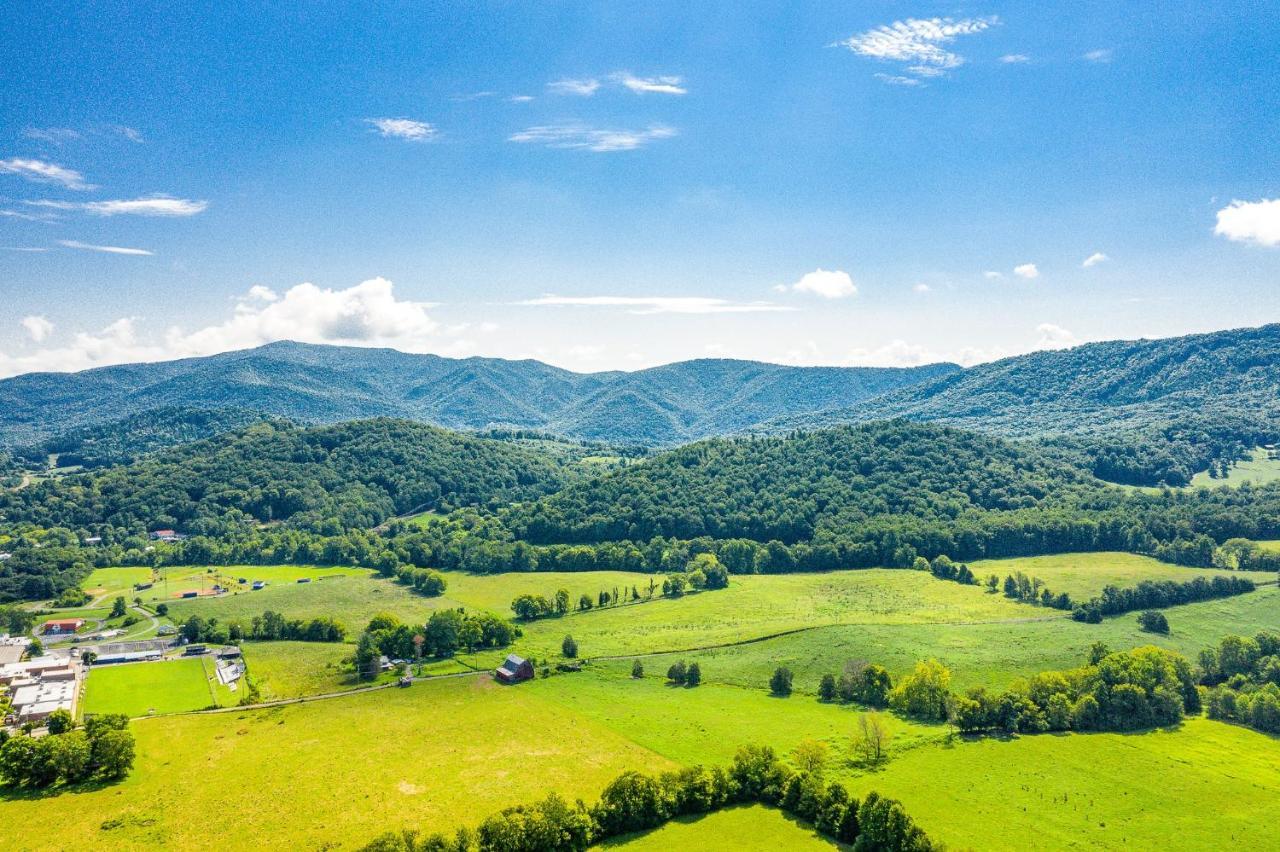 Choosing to invest in a Cosby property isn't just a financial decision; it's a heartfelt commitment to a lifestyle of natural splendor and community warmth. Nestled at the foot of the Great Smoky Mountains, Cosby offers more than just picturesque views; it offers a sanctuary. With a low cost of living, a reassuringly low crime rate, and a moderate four-season climate, Cosby presents a haven for families and individuals alike. Here, safety isn't just a statistic, it's a way of life. And with smooth connectivity to Knoxville, adventure is always on the horizon. Let's find your dream property in Cosby, TN, where each day feels like coming home.
Welcome to the beautiful area of Cosby! As of the latest US census, around 6,481 call this area home and around 77% are homeowners. With an average age of 47, the residents of Cosby are well established, with many growing families of all ages. However, during weekends and holidays, you can see a lot more activity and excitement. Over the recent months roughly 43 homes have been sold with an average sold price of $313,472. That is a decrease of $39,625 from the previous period.
Average Sale Price (180 days)
$0
+ $0
from the previous 180 day period.
Recent Sales
In the past
180 days
there have been
0

home sales
in the area.
Learn more about Cosby City
Where Every Day is an Adventure
In Cosby, TN, each day unfurls a new adventure, ensuring there's always something captivating to discover. Whether you're drawn to the tranquil lakes for a day of fishing, or the inviting hiking trails that await just a stone's throw from your doorstep, there's an abundance of recreational activities to indulge in. For those who relish in the company of the water, boating in the nearby marinas offers an enchanting experience. And when it comes to the people of Cosby, they embody a warmth and friendliness that make every newcomer feel right at home. Their willingness to guide and assist is a testament to the genuine sense of community that thrives here.
A Thriving Hub of Opportunity
Cosby is not only a place of scenic beauty, but a land ripe with opportunities for businesses and employees alike. The economic landscape is marked by steady growth, drawing individuals seeking a simpler, more fulfilling way of life. A robust school system and a surge in local businesses contribute to this flourishing environment. With retail, dining, and entertainment options conveniently within reach, Cosby caters to diverse tastes and preferences. Major employers like Walmart Supercenter and Dollar General further underline the abundance of opportunities, making it an ideal locale for both job seekers and entrepreneurs.
Investing in Cosby: A Sound Financial Move
Investing in real estate in Cosby is a decision backed by sound financial wisdom. The thriving real estate market and affordable housing prices offer assurance of a steady demand for properties. Whether you're a buyer or seller, the market conditions are in your favor. The cost of living in Cosby is notably reasonable, providing ample room for financial flexibility beyond your mortgage payments. This means you can savor more of life's pleasures, from dining out to quality time with loved ones, without stretching your budget.
Seamless Living in Cosby, TN
Navigating Cosby is a breeze, with a range of transport options available, including buses, taxis, and rental cars. For those seeking an eco-friendly alternative, walking or biking are not just cost-effective but invigorating choices. The presence of a local airport further enhances accessibility, connecting Cosby to various corners of the United States. Cosby's easy accessibility is a testament to its thoughtful planning and design, ensuring that getting around is never a challenge.
In the end, whether you choose to rent or invest in a property for sale in Cosby, TN, it's a decision rooted in the promise of long-term financial stability and contentment. Your choice will be influenced by a myriad of factors, but one thing is certain: Cosby offers a lifestyle rich in both natural beauty and opportunity, where every day is an invitation to embrace a new adventure.
Occupancy
Age
Employment
Education
Want the full market report for Cosby?
We want to ensure that you have all the information needed to make the best decisions when it comes to your home goals. When you enter your info below you will get instant access to the area's latest market report, complete with sales and demographic trends.