Tellico Plains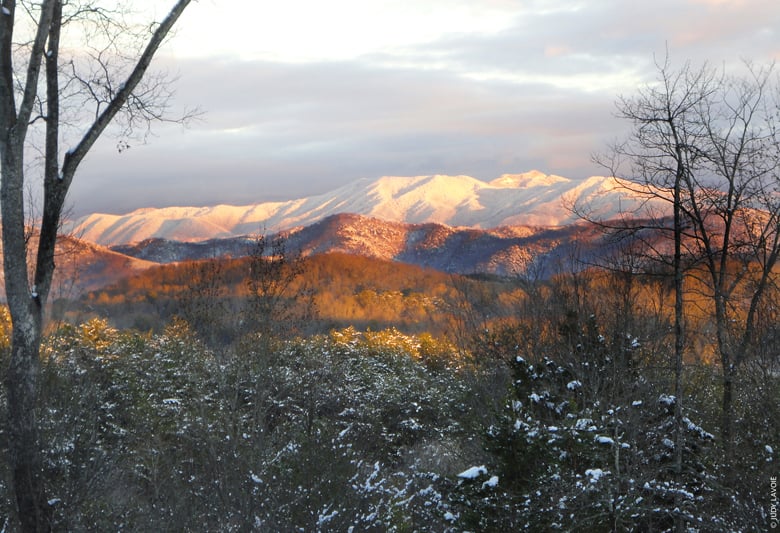 Tellico Plains is a vintage mountain town in East Tennessee, at the gateway to the Cherohala Skyway and the Cherokee National Forest. Here in the foothills of the Smoky Mountains, a simpler pace of life prevails, where friends rendezvous at the bakery; local artisans sell their fine arts, crafts, and furnishings; and the local "Cookie Caper" fundraiser is a favorite annual Christmas event. The surrounding rolling farmlands and weathered barns paint a picturesque landscape, with layers of mountain ridges and peaks as a backdrop. Small-scale agriculture endures, with beef and dairy farms along the winding country roads and free-range chickens sometimes demanding the right of way! Kayakers flock here when the mountain waters run high, motorcyclists love touring the scenic Skyway – a National Scenic Byway, and fishermen seek reward with the wild and stocked fish in the Tellico, Bald, Citico, and North Rivers. The Tellico Plains area is a rich and diverse natural habitat for an amazing variety of birds, wild animals, and vegetation – over 20,000 species of plants, mammals, reptiles, and fish. With comfortable year-round temperatures, a low cost of living, and easy access to urban amenities, Tellico Plains is a desirable place to live, retire, getaway, and run a business. Real estate costs are relatively low; commercial and residential properties are available, as are beautiful tracts of land. In recent decades, many energetic, creative individuals have left the rat race behind, happily relocating here – embracing a lifestyle which balances making a living with enjoying life.
Welcome to the charming area of Tellico Plains! As of the latest US census, around 767 call this area home and around 80% are homeowners. With an average age of 45, the residents of Tellico Plains are well established, with many growing families of all ages. However, during weekends and holidays, you can see a lot more activity and excitement. Over the recent months roughly 6 homes have been sold with an average sold price of $249,908. That is a decrease of $10,860,092 from the previous period.
Average Sale Price (180 days)
$0
+ $0
from the previous 180 day period.
Recent Sales
In the past
180 days
there have been
0

home sales
in the area.
Learn more about Tellico Plains
Local Attractions
From the scenic Cherohala Skyway to the serene Bald River Falls, Tellico Plains TN boasts an array of local attractions. Enjoy hiking, fishing, and exploring the rich cultural heritage of the area. With a variety of recreational options, Tellico Plains TN provides an enriching living experience.
Top Things to Do in Tellico Plains TN
Discover the best activities in Tellico Plains TN. Whether you're interested in hiking the Joyce Kilmer Memorial Forest, kayaking on the Tellico River, or exploring the historic Tellico Grains Bakery, our realtors can help you find a home in close proximity to your favorite pastimes.
Schools in Tellico Plains TN
Education is a top priority for many families, and Tellico Plains TN offers an array of exceptional schools. Our realtors can guide you to Tellico Plains Elementary School, Tellico Plains Junior High School, and Tellico Plains High School, ensuring your children receive the best education possible.
Market Trends in Tellico Plains TN
Stay ahead of the real estate curve with our detailed market trends report for Tellico Plains TN. Our realtors have their fingers on the pulse of the market, providing you with up-to-date information on property values, sales trends, and more.
Looking for a reliable realtor in Tellico Plains TN? We're here to help you find the perfect property for sale in Tellico Plains TN. Contact us today to get started.
---
Occupancy
Age
Employment
Education