Knoxville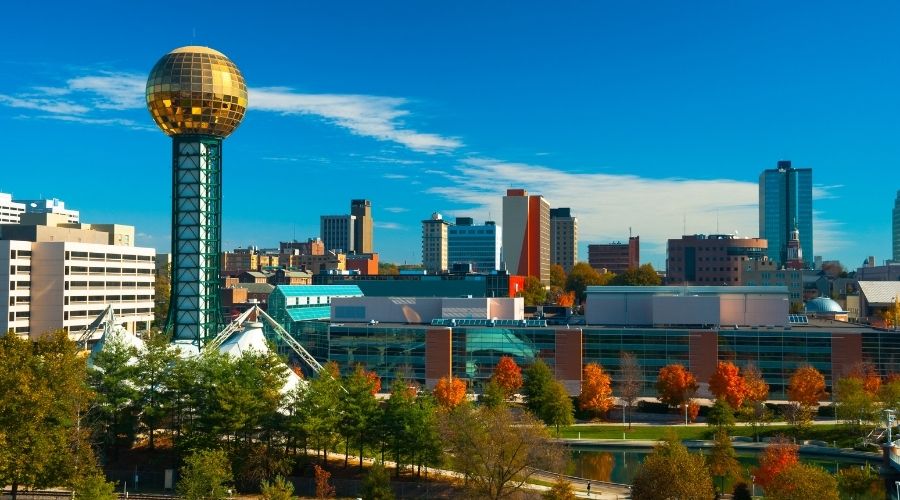 Knoxville is the county seat of Knox County and its home to about 188,000 residents, making it the largest city in East Tennessee grand division and the state's overall third largest city after Nashville and Memphis. Knoxville is the flagship campus of the University of Tennessee, so naturally, we have more of a college town feel with a lot of entertainment options, nightlife, restaurants, bars, and activities. We've also seen a lot of renovation, specifically over the last 20 years. Since the year 2000, Knoxville's downtown area has been developing and with the opening of the Women's Basketball Hall of Fame and the Knoxville Convention Center, we have brought even more businesses back to the downtown area.
Did you know that Knoxville has been touted as one of the best top 50 places to live in the country? For many of us a call Knoxville home, we know that living in East Tennessee means living easily. Our cost of living is relatively low, we have the beautiful smoky mountains nearby, and we have a higher quality of life but Knoxville has been named in the US News & World Report Best Places to Live as #46 out of the top 125 most populated areas in the country.
Welcome to the beautiful area of Knoxville! As of the latest US census, around 416,118 call this area home and around 62% are homeowners. With an average age of 37, the residents of Knoxville are well established, with many growing families of all ages. However, during weekends and holidays, you can see a lot more activity and excitement. Over the recent months roughly 2,923 homes have been sold with an average sold price of $447,303. That is an increase of $12,573 from the previous period.
Average Sale Price (180 days)
$0
+ $0
from the previous 180 day period.
Recent Sales
In the past
180 days
there have been
0

home sales
in the area.
Learn more about Knoxville
Top 10 Things to Do in Knoxville
Knoxville is known as an entertainment mecca but there's more than just the Smoky Mountains that keep us going. This diverse southern city offers a wide range of activities and fun things to do and here are our top 10.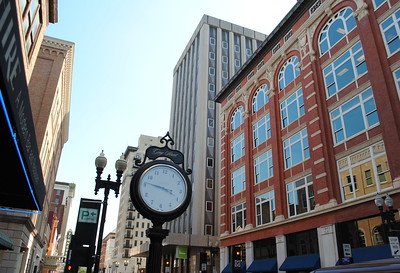 Peter Kern Library Speakeasy – yes, there are still speakeasies if you know where to look in the hidden gems of Knoxville. Identifiable only by its red ball light just off of Union Avenue, the Peter Kern Library is one of the coolest little haunts in Knoxville. Not only is this a great place for entertainment but they have some of the best cocktails in the city.
Knoxville Museum of Art – just a few minutes from the SunsphereTower, this unique museum has three floors of fantastic art and inspiration. If you have a rainy afternoon free, a stroll through the museum will definitely lighten your mood.
Tennessee Theater – this is one of the most unique buildings in the city Hilton the 1920s. It's home to multiple shows and plays throughout the year.
Market Square – this Knoxville favorite is just a few minutes from the Tennessee theater and offers some great food, local bistros, seasonal delights, coffee shops and boutiques.
Sunsphere Tower – This city icon was opened in the early 1980s and showcases it's a big golden ball like structure sitting almost 300 feet above the city. It was once part of the world's fair in 1982 and is now definitely something not to miss… If you even can when touring the city.
Graffiti alley – technically called Strong Alley, this is a great spot to take in some unique street art. It's close to Market Square and there's always ever-changing graffiti gracing the walls of this fantastic alley.
Mural Walk – are you starting to catch a pattern here? Knoxville is known for unique art and located at 1143 N. Broadway the Greetings from Knoxville mural has quickly become a starting point for a downtown mural walk. Check out the Postcard from Knoxville, the Leaving A rainbow Mountain Steps, and Miller's Building Mural.
Meads Quarry Lake – when you want to escape the city for an afternoon and taken a little rest and relaxation, head to Meads Quarry Lake. Just 15 minutes from downtown Knoxville, grab your swimming gear and a picnic and enjoy some fantastic relaxation on the lake.
Stock and Barrel – this Knoxville restaurant features some of the best burgers in town with a unique and quirky menu like chicken and waffle burgers fantastic brews, and delicious bourbon for the whiskey connoisseur.
Maple Hall Bowling – this old school style bowling Hall is right next to the Phoenix Pharmacy (another great hang out) and offers a unique bar, restaurant, and bowling alley.
Knoxville Schools
Knoxville is part of the Knox County Co. School System, which includes nearly 90 schools, 50 elementary schools, 14 middle schools, 14 high schools, and 11 adult centers serving over 56,000 students. There are five magnet schools and a STEM Academy as well as 50 private and parochial schools such as Christian Academy of Knoxville, the Knoxville Catholic High School, and Grace Christian Academy. The top-ranking schools include the Farragut high school, Bearden high school, Farragut middle school, Rocky Hill elementary school, and Sequoyah elementary school.
FAQs about Knoxville
How is living in Knoxville?
Situated at the Great Smoky Mountains' foothills, Knoxville is considered one of the best places to live in Tennessee and is the ideal place to live for nature lovers, college students, young professionals, families, and retirees alike.
What is the population of Knoxville?
Knoxville's population in 2023 is estimated to be 194,507.
What are some popular attractions in Knoxville?
Knoxville's most popular attractions are Market Square, Tennessee Theater, Knoxville Museum of Art, Graffiti alley and many more.
What is the climate in Knoxville?
Knoxville falls in the humid subtropical climate. Summers are hot and humid, with the daily average temperature in July at 78.4 °F (25.8 °C), and an average of 36 days per year with temperatures reaching 90 °F (32 °C). Winters are generally much cooler and less stable, with occasional small amounts of snow. January has a daily average temperature of 38.2 °F (3.4 °C), although in most years there is at least one day (average 5.3) where the high remains at or below freezing.
What is the cost of living in Knoxville?
Knoxville, Tennessee's cost of living is 15% lower than the national average. The cost of living in any area can vary based on factors such as your career, its average salary and the real estate market of that area.
How are the healthcare facilities in Knoxville?
The Knoxville area offers a variety of healthcare options, including facilities that provide a range of services. It is part of what makes Knoxville an attractive place to live.
Occupancy
Age
Employment
Education
Knoxville Real Estate
The Knoxville housing market is somewhat competitive. Homes in Knoxville receive 2 offers on average and sell in around 36 days. The median sale price of a home in Knoxville was $315K last month, up 11.3% since last year. The median sale price per square foot in Knoxville is $214, up 15.1% since last year.
Want the full market report for Knoxville?
We want to ensure that you have all the information needed to make the best decisions when it comes to your home goals. When you enter your info below you will get instant access to the area's latest market report, complete with sales and demographic trends.